All About Alliums
All About Alliums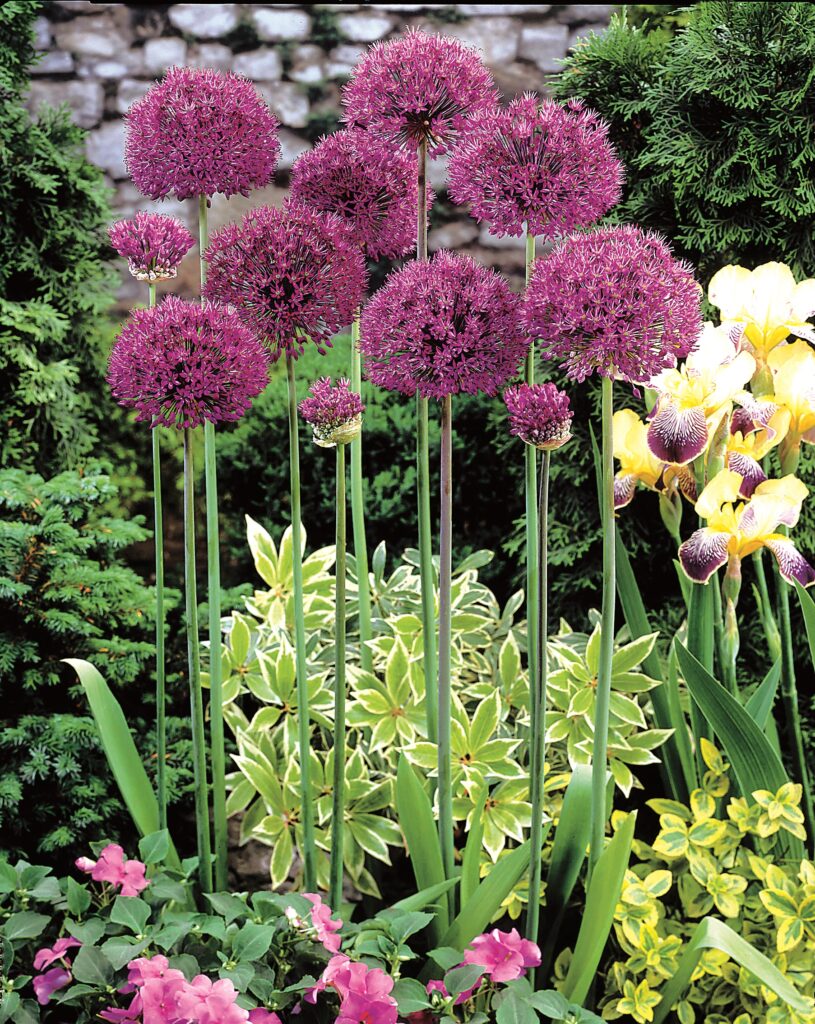 These ornamental onions will thrive anywhere and will live for many years. Their richly coloured ornamental blooms, in a wide range of shapes and heights, are lovely in borders and excellent for naturalising in grass and woodlands. They are also very popular in pots, containers and in floral arrangements because of their lasting qualities. They appear anytime form late spring to early summer.
How to grow Alliums
Alliums can grow in most locations, but they prefer a sheltered, sunny and well-drained site. They should be left undisturbed from one year to another and it is not uncommon for seedlings to appear naturally. For individual varieties planting depth please see the product information page, but for a generally aim for around four times the diameter of the bulb. Make sure to leave adequate spacing between bulbs to accommodate the plant's flower head, for larger varieties such as Globemaster, allow for around 30cm/12″ between bulbs.
Over winter alliums can be left in the ground. Once the stem and foliage have died back and been removed the site should be covered with a good layer of mulch to offer winter protection which should then be removed the following spring to allow new growth to continue.
Our Bulbs