Planting Guide: Fritillaria
Planting Guide: Fritillaria
Unique, emblematic and often unusually coloured, fritillaria are beautiful and rewarding plants to grow. They love the light shade of woodland conditions and can be stunning in pots.
Fritillaria Imperialis – Crown Imperials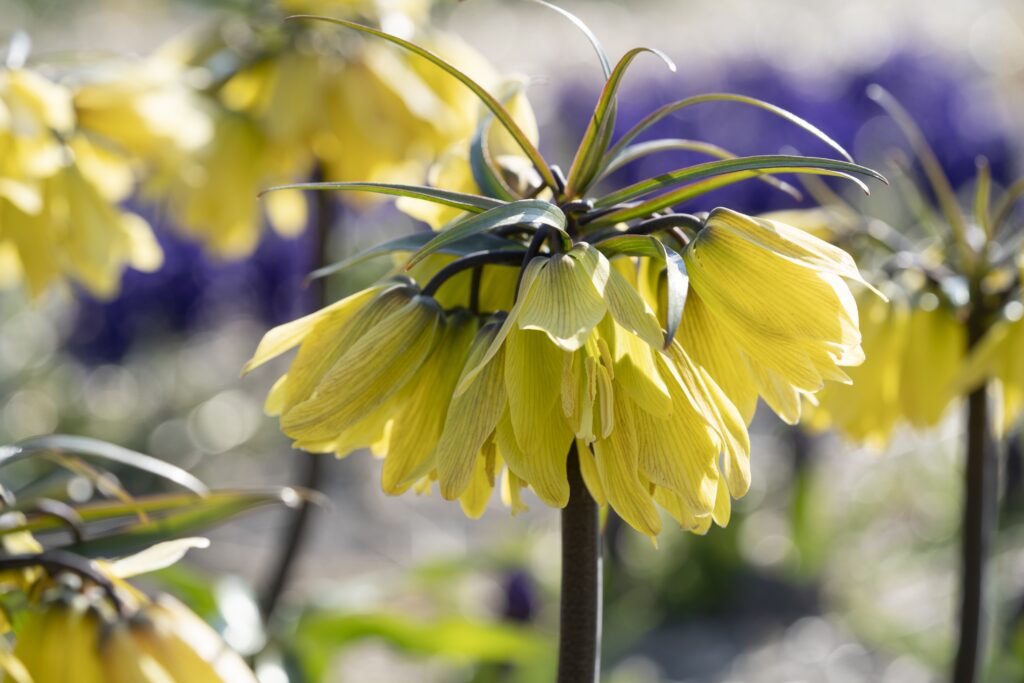 For best performance plant bulbs deep, an absolute minimum of 15cm/6″, and similarly spaced apart. This is to account for their deep root system. Plant in a well-drained, loamy soil in a sunny open position where they can be left undisturbed to naturalise.
To encourage flowering in following years and in areas where the soil conditions are poorer apply a dressing of sulphate of potash in the spring once there is sign of growth and again in late autumn while the plant is active. This is to help toughen the plant, aiding its resistance to pests, disease, drought and extremely cold temperatures.
We recommend planting the bulbs on their side or at an angle. This is because new shoots develop from the indentation and this will reduce the chance of water gathering and rotting the bulb while it is dormant in the summer.
If conditions are suitable Crown Imperials will form clumps which over time may become congested and start performing poorly. They may be split but no later than August while the plant is still dormant and root activity hasn't began. Once transplanted it may take the bulbs a season to return to their prior performance.
Fritillaria meleagris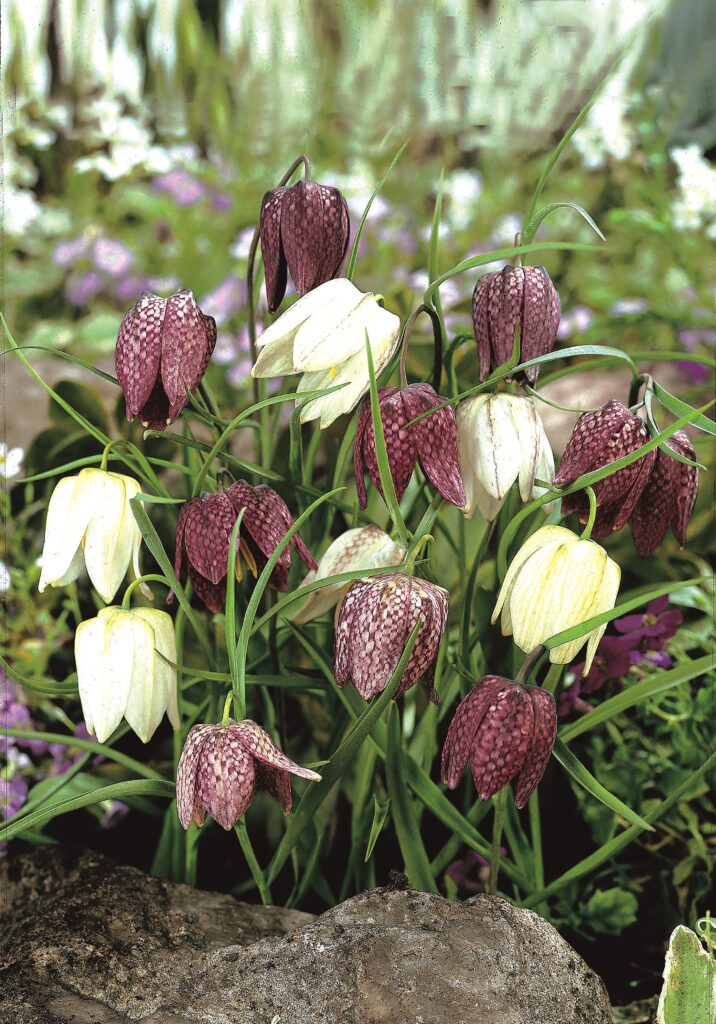 Commonly known as the snake's head fritillaria, these very popular bell shaped flowers have naturalised well in the United Kingdom though their is historical debate as to whether they are native or came over from Europe or Western Asia as a garden plant which escaped.
melagris prefer cooler and more moist positions in the summer compared to the imperialis cultivars and other species varieties such as persica and can be found naturally on flood plains, river meadows and grasslands. They are also easily grown in pots so are a valuable additions to all gardens and planting schemes.
Plant the bulbs around 3 times the size of the bulb deep with similar spacing apart to ensure the best results.