Growing Crocus
Growing Crocus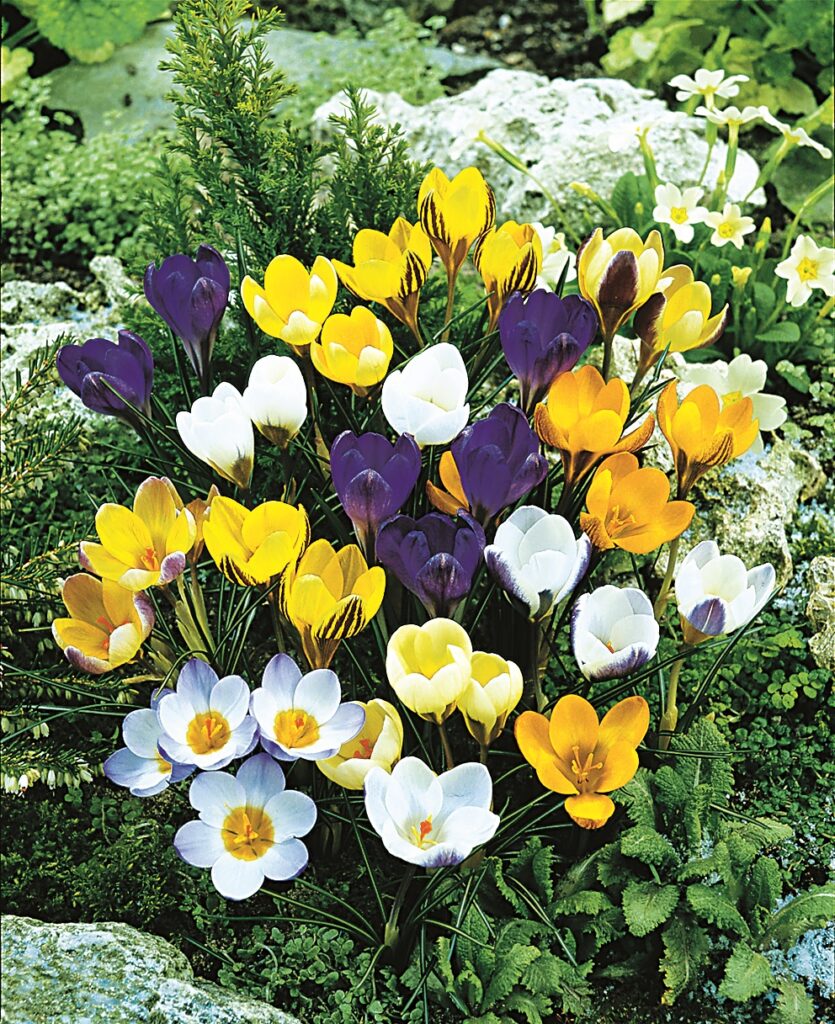 Crocus will thrive in good ordinary garden soil and can be used anywhere if the sun can reach them. The flowers will remain closed during bad weather and at night. This help protect their nectar for visiting bees and butterflies on sunny days. If left undisturbed they increase readily from self-sown seed and naturalise well.
Planting Instructions
Plant our winter flowering crocus between 5-10cm (2-4″) deep as they are particularly suitable for the rock garden or small containers and if left undisturbed they will naturalise. Varieties such as the cultivars tommasinianus and chrysanthus work well in small groups in areas with short grass, under deciduous trees and low maintenance borders on in the top layer of containers in containers or courtyard gardens.
The larger flowering crocus do have an advantage in grass and in woodlands thanks to their bigger bulbs. These are grown from selected stocks, producing very large flowers. In lawns, the large flowering varieties can be planted a bit deeper and should be spaced a little further apart, around 7-10cm (3-4″).
Our Bulbs